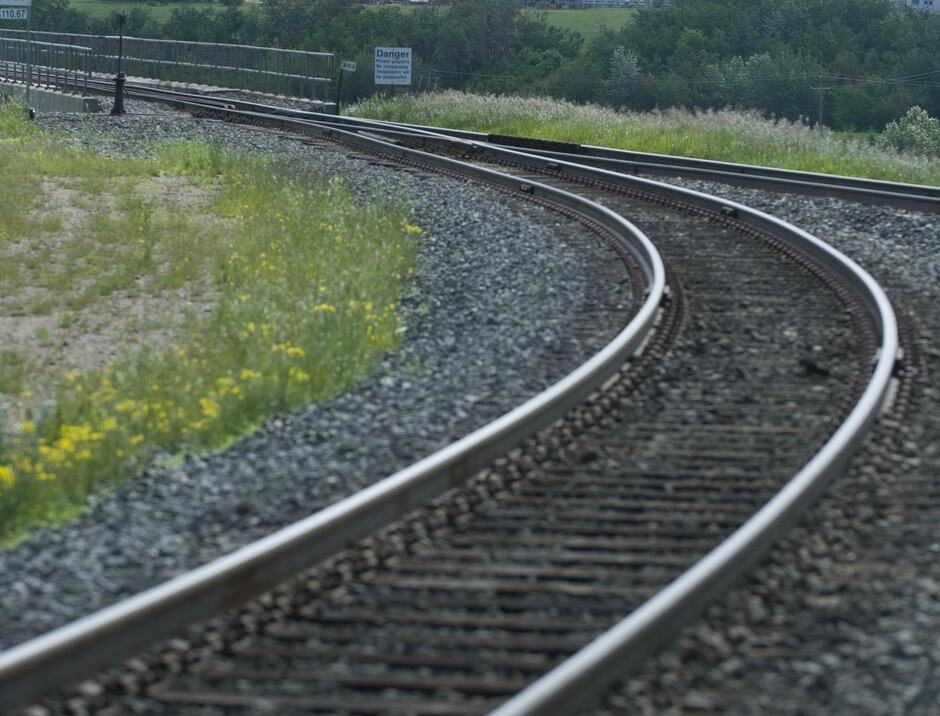 Lamont County is ideally situated for industry transportation and servicing. Canadian National and Canadian Pacific Railways run through and intersect in Lamont County, and Major and secondary paved highways supplement the high load corridor for easy access throughout the county.

In addition, Lamont County is well served by highway and pipeline corridors with enviable utility and communications service. Power lines in this area are owned and operated by Fortis Alberta; this company supplies residential and industrial needs from 120 volts to 25,000 volts.

Further details of the industrial servicing available in Lamont County are listed below.

TRANSPORTATION CORRIDORS
Lamont County's transportation network provides easy and efficient access to and from major markets, cost effective access to major international ports, and reduced expenditures on transportation logistics, distribution and inventory costs.

RAILWAY
Lamont County boasts extensive rail access by both Canadian National and Canadian Pacific. These are Canada's largest railways with transcontinental systems and U.S. connections. Lamont County is one of the few areas in Canada where both railways intersect.

Rail provides east-west regional service for industries within Alberta's Industrial Heartland to Edmonton and Calgary, and direct access to U.S. through Chicago and to the Gulf of Mexico.
Canadian National Commercial and Industrial Services 780.421.6417 http://www.cn.ca
Canadian Pacific Commercial and Industrial Services 780.672.5782 http://www.cpr.ca
ROAD NETWORK
Major Highways include:
Highway 16 (Yellowhead / Trans Canada Highway)
Highway 15
Highway 45
Highway 29
Secondary Highways include:
Highway 831
Highway 834
Highway 855
For more information view the Lamont County Transportation Master Plan on the Lamont County main website.

AIR TRANSPORTATION
Lamont County is serviced by two airports:
UTILITIES
WATER
Lamont County borders on and provides easy access to the North Saskatchewan River, providing a water source for industrial plants.
The John S. Batiuk Regional Water Commission water line runs through Lamont County to provide potable resources. There is also a newly constructed industrial water reservoir adjacent to the industrial area. For further information read the
John S. Batiuk Regional Water Commission Regulation
.
Plans are in place to have processed water lines coming into the county through Atco Energy Solutions.
For more information download the
Lamont County Utility Master Plan
on the main Lamont County webpage.
SEWER
On site treatment is required. Contact Alberta Environmental Protection for regulatory requirements.
ELECTRICAL POWER
Alberta Electric System Operator (AESO) is planning major transmission reinforcement in the Industrial Heartland area to respond to the significant growth in this area.
Three phase power (25k V) is concentrated in the Bruderheim area, 2.5 km north of Highway 15 to serve existing plants. Services larger than 13 MV.A can sometimes be handled by distribution but often require transmission direct connect service.
•
AESO
Inquiries 403.539.2615 
•
AltaLink
Transmission Service 403.867.4276 
•
ATCO Electric
Call Centre 800.668.2248 
•
Direct Energy
Customer Service Inquiries 868.420.3181 
•
EPCOR
Customer Service Inquiries 780.310.4300 
•
Fortis Alberta
Stakeholder Relations 403.340.6032 
NATURAL GAS
•
ATCO Gas
Hamlet of Hilliard 800.668.2248 
• Direct Energy Inquiries 866.420.3174
• Lamco Gas Other Rural Areas 780.895.2244
COMMUNICATIONS
•
MCSNet
Internet 866.390.3928 
•
Shaw
Business Service Inquiries 780.490.3555 
•
Telus
Business Service Inquiries 780.310.3100 
UNIQUE FEATURES
Salt Caverns
Lamont County offers a unique advantage gained from the historic existence of a Devonian era lake. Salt caverns exist throughout the County. Information can be obtained on the salt caverns by contacting Alberta Environment at 780.427.9563.
Information on licensing can be obtained by contacting the Alberta Energy and Utilities Board at 780.297.8553.