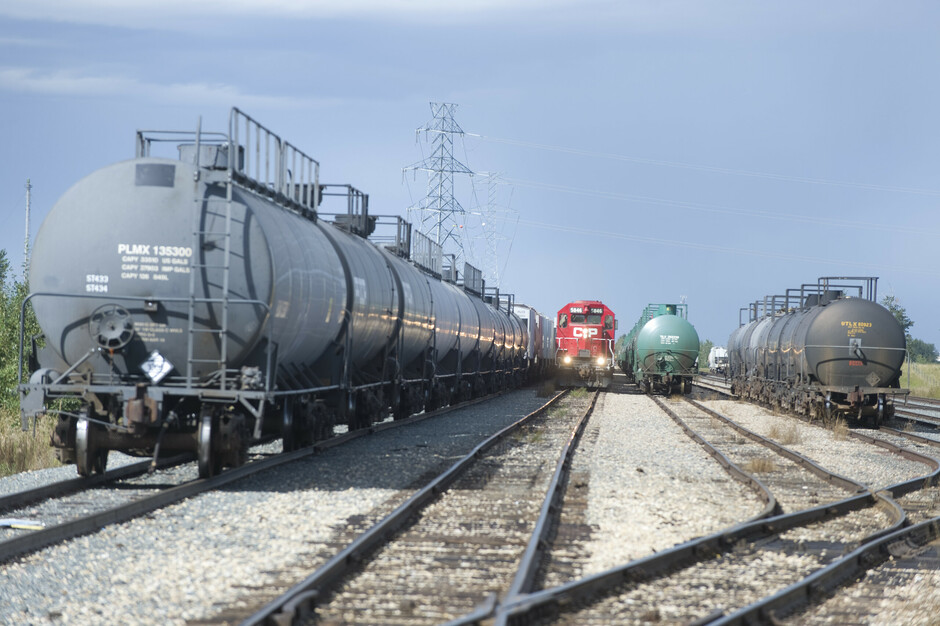 Lamont County is a Key Sector of Alberta's Industrial Heartland. We have put together a comprehensive list of industrial contacts. Feel free to visit their websites to get more information.

To view where many of these industries and land holders are located, download our Heartland Industrial Landholdings Map.
Oil and Gas
Cenovus Energy Inc. (Bruderheim Energy Terminal): Cenovus Energy Inc. is a Canadian integrated oil company. Operations include oil sands projects in northern Alberta, and established natural gas and oil production in Alberta and Saskatchewan. The Bruderheim Energy Terminal is part of our strategy to create additional transportation options for our products and is designed to help us capture global prices for our oil.

Inter Pipeline Fund: Inter Pipeline is a major petroleum transportation, storage and natural gas liquids processing business based in Calgary, Alberta, Canada. They own and operate four business segments operating in western Canada and Europe. Their pipeline systems span over 7,800 kilometres in length and transport approximately 1.4 million barrels per day (b/d).

Graymont: A family-owned company focused on high calcium and dolomitic lime. An emerging global leader in the supply of lime and limestone products, Graymont serves major markets throughout the United States and Canada, and has extended its reach into the Asia-Pacific region.
Service Industries
VIP Rail Alberta Midland: VIP Rail Alberta Midland (formerly AMRT) is a rail logistics centre strategically located in Alberta's Industrial Heartland. They provide third party rail logistics services to world-class energy and agricultural customers. The terminal is located west of the Town of Lamont and off CN's Secondary Mainline between Edmonton and Winnipeg. AMRT offers scheduled switching, and consistent local CN service. The terminal is designed for the efficient exchange of traffic between CN and AMRT.
AltaLink Ltd.: AltaLink is Alberta's largest regulated electricity transmission company. Their transmission system is the essential link that connects homes, farms, businesses and industries to the electricity generated across Alberta. One of their power stations resides in Lamont County.

W-K Trucking: W-K Trucking Inc. has been oilfield hauling since 1985. Their fleet consists of both sealed and regular tanks so they can move all types of fluid; sweet and sour. They also haul condensate with either tandem, trailer or Super B, and have a designated fresh water truck and mud truck.

Helical Pier Systems: Formerly Peace Land Pilings, Helical Pier Systems offers engineering, manufacturing, installation, distribution and equipment design and creation for helical piling products. They offer a full range of piling solutions and services that produce desired results in highly challenging environments.

Western Asphalt: Western Asphalt is a family owned and operated business with roots going back to 1946. They are a supplier of anionic, cationic emulsified asphalts used in the process of recycling existing roadways and also preventative road maintenance. With Emulsion Terminals strategically located in Brandon, Manitoba and Bruderheim Alberta our team is able to supply all of Western Canada's emulsion needs.

Sil Industrial Minerals: Sil Industrial Minerals is western Canada's leader in industrial sands, blasting abrasives and equipment. Sil's processing facility north of Bruderheim, Alberta, has been in operation for over 35 years.

Agriculture
NBI Feedyards: Nilsson Bros. Inc. (NBI) is a group of privately owned livestock-based agricultural businesses located throughout Western Canada. Nilsson Bros. own and operate a diverse group of agri-business ventures including food-processing facilities, auction markets, livestock feeder buying services, satellite auction sales, livestock commodity trading, livestock financing, farm & ranch insurance, and cow/calf ranches.

Richardson Pioneer: Richardson Pioneer has the most efficient network of high throughput Ag Business Centres in Western Canada, with over 100 years of experience in the agriculture industry. Richardson International is Canada's largest agribusiness and is recognized as a global leader in agriculture and food processing

Viterra: Viterra's grain elevators and special crops facilities are strategically located in the heart of the growing region on Canada's Prairies and parts of the northern US. Through its grain elevators, Viterra stores, ships, cleans and blends grains and oilseeds to ensure consistent quality that meets end-user specifications.
Major Industrial Land Holdings (undeveloped land)
Maxim Power Corp: Planning to build a natural gas-fired power generation facility.

Tervita: Tervita is a proposed Sulphur Forming and Shipping Facility within Lamont County's region with Alberta's Industrial Heartland.

Superior Plus: Superior's Energy Services division provides distribution, wholesale procurement and related services in relation to propane, heating oil and other refined fuels